Diabetes Specialized Care Center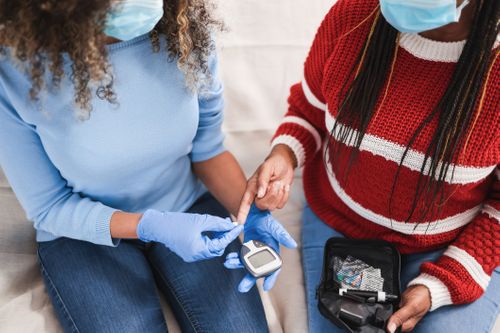 At Family Pharmacy, we understand the significance of managing diabetes effectively to ensure a healthier and happier life. Our dedicated team is committed to providing comprehensive diabetes care and support tailored to your unique needs. From expert advice on medication management to lifestyle counseling and blood glucose monitoring, we are here to empower you with the knowledge and tools to take charge of your diabetes.
We offer a wide selection of diabetes management products, including glucose meters, test strips, insulin supplies, and diabetic-friendly foods. Our compassionate pharmacists are always ready to answer your questions and offer guidance on proper nutrition, exercise, and self-care practices to help you achieve optimal diabetes control. Let us be your trusted partner in diabetes care, and together, we'll pave the way towards a healthier, more fulfilling life. Your well-being is our priority, and we are dedicated to supporting you every step of the way on your journey to managing diabetes with confidence. Contact the pharmacy for more information today.